A Gem For Every Occasion: Our Ultimate Gemstone Jewelry Gift Guide
October 15th, 2021
Not only are gemstones beautiful and diverse in color and style, they are also tied to certain personalities and events. With a wide selection to choose from, it may be difficult to decide which stone your loved one would prefer. That's why Neugebauer's Jewelry has created a gemstone jewelry gift guide to help you find the perfect gift. Keep reading to see some of our favorite gems and styles!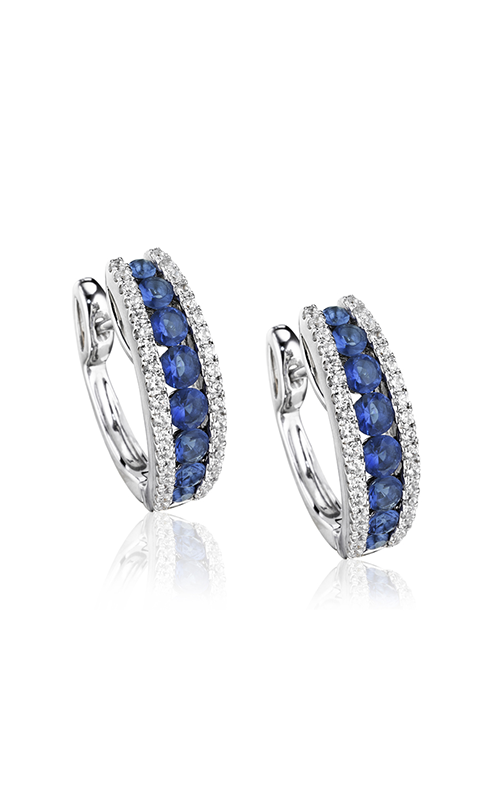 Sapphire
Known as the September birthstone and the fifth anniversary stone, sapphires are a timeless gem known for their striking blue color. However, these popular gems can also be found in pink, green and yellow. Though this stone was traditionally thought to represent a 45th anniversary, modern lists have assigned gems to a wider range of anniversaries so there is something unique for every couple! Fana's sapphire hoops are perfect for someone you're committed to, as sapphires represent loyalty and trust. This radiant style adds a touch of vibrance to a classic staple earring.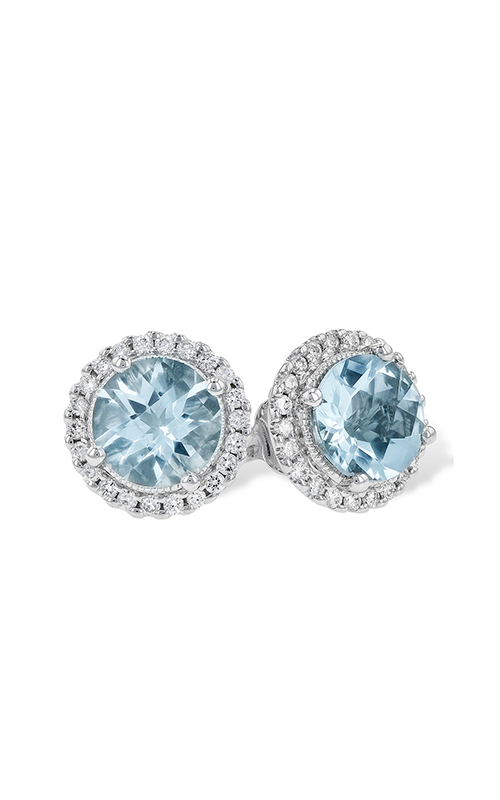 Aquamarine
This stone is known for its dreamy blue tones that are comparable to the clearest ocean waters, so it's no wonder aquamarine is the stone of tranquility, clarity and harmony. Aquamarine is the 19th anniversary stone, the March birthstone and, just like the beginning of spring, this gem represents transformation and rebirth. These lovely halo stud earrings are perfect for a loved one going through a period of change. The stones are surrounded by a delicate ring of diamonds, accentuating their beauty and adding a unique touch of style.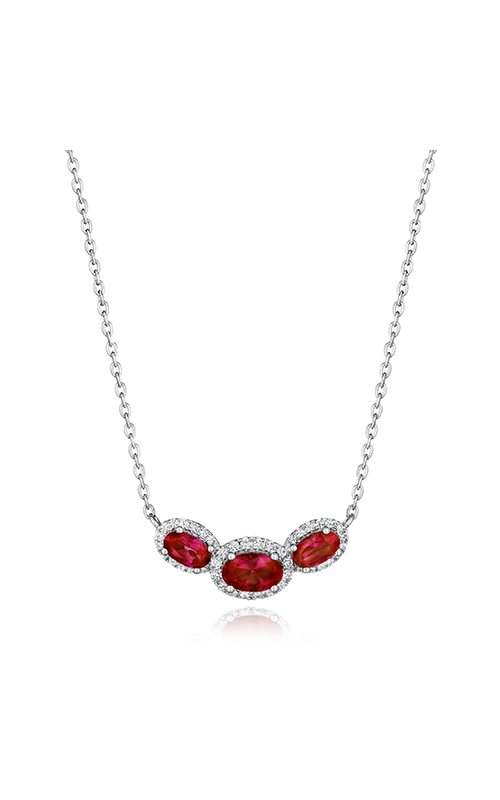 Ruby
This fiery July birthstone and 15th anniversary gem is one of the most sought-after stones on the market due to its striking red color. This three stone necklace is the perfect gift for someone you love, as rubies are known to symbolize good fortune, love, health and wisdom. The necklace is both elegant and eye-catching, with soft diamonds to compliment the ruby's breathtaking color.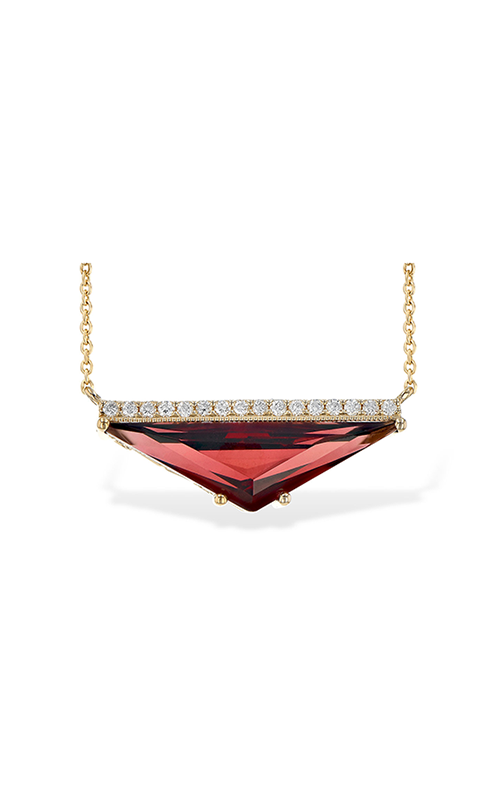 Garnet
While garnets can sometimes be mistaken for rubies, this incredible gem has many unique qualities of its own. Garnets are the designated gem for a first anniversary as well as the January birthstone, and while this stone is mined in a plethora of colors, it is best known for its distinct blood-red color. This Allison Kaufman necklace features the gem in a beautifully bold triangular shape, making it a great piece for someone who loves a distinct pop of color in their jewelry.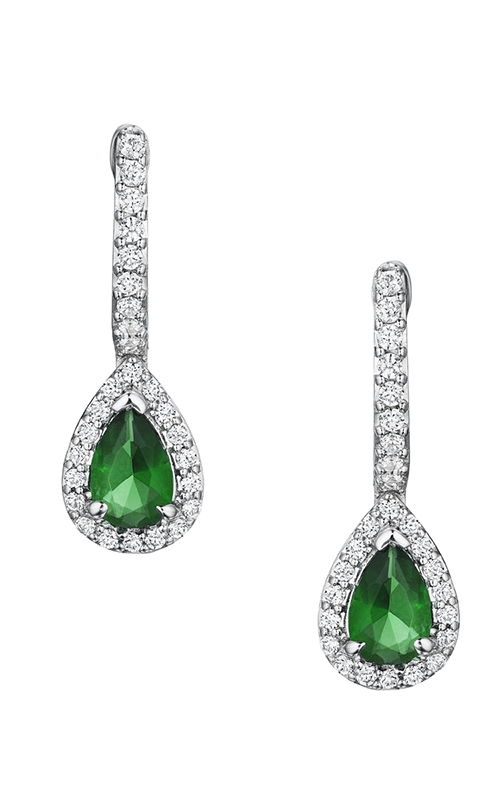 Emerald
The emerald is the 20th anniversary stone and the birthstone for the month of May. This gem, rich in both color and history, is known as the favorite gem of Greek goddess Aphrodite and Egyptian queen, Cleopatra. These vibrant deep-green stones symbolize growth, hope, renewal and love, making these drop earrings a fantastic gift for someone special. Cascading diamonds that carry perfectly cut tear-shaped emeralds give these earrings a glamorous, classic look.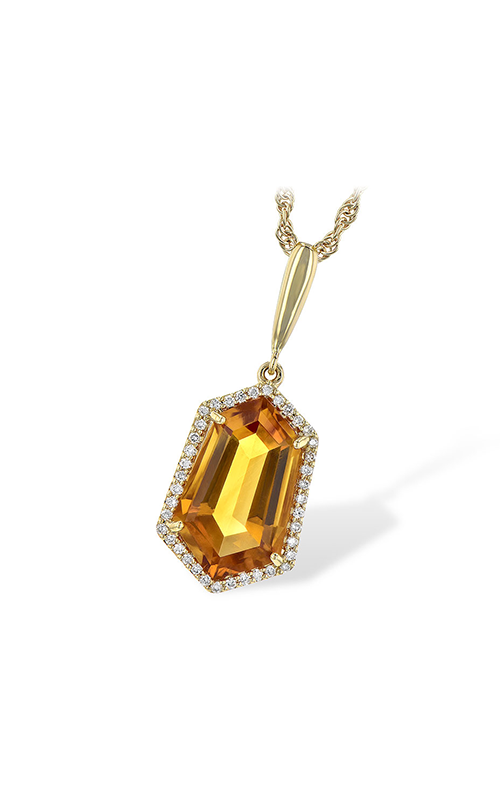 Citrine
Citrine is the November birthstone and the 13th anniversary stone. This gem's name was no coincidence, as its variety of warm-toned colors mimic the sweet juices of citrus fruits. The stone can be found in both yellow and orange tones and is said to be a gift from the sun. If you're looking for a gift for the person that warms your heart, this pendant necklace is a great option. Draped on a beautiful gold singapore chain, this elegant pendant is a fabulous choice for a lover of warm tones and chic style.
Shop Gemstone Jewelry at Neugebauer's
Neugebeaur's Jewelry is here to bring you the best selection of gems in Rapid City with these incredible pieces and so much more. We have gems in every color of the rainbow as well as rainbow jewelry pieces in our Bellari collection! Stop in today and talk to one of our experts about the best options for you.