Side Stone Rings
CHARACTERISTICS OF SIDE STONE RINGS
Side stone rings are widely distinguished by their classic stylings and dainty complementary elements. Side stones are set on the band of the ring, drawing attention from the sides to the center stone. Many styles are available with side stones and the shape of the accent diamonds can dramatically change the look of the ring. One thing to consider is the diamond setting, popular styles are pavé, prong, and channel. The side stone engagement ring takes even a relatively simple design and makes it sensational. Side stones are incredible features to consider if you would like to add glamour and elegance to your next ring.
POPULAR SIDE STONE RING COLLECTIONS
Neugebauer's offer various styles of side stone engagement rings to choose from, all from the leading bridal jewelry designers. One of the most popular designers, Simon G offers striking engagement ring collections. The Classic Romance collection is filled with swirling intertwined shanks that have a delicate modern twist. Pieces from the Vintage Explorer collection feature elegant metalwork and vintage-inspired designs with distinctly subtle mixed metal accents. The Nocturnal Sophistication collection offers bold and thick bands with diamond-heavy designs and features rings that include princess cut side stones. The Quilted Collection from A.JAFFE exudes luxurious class, with a quilted interior band that provides a secure fit and a well-balanced center diamond.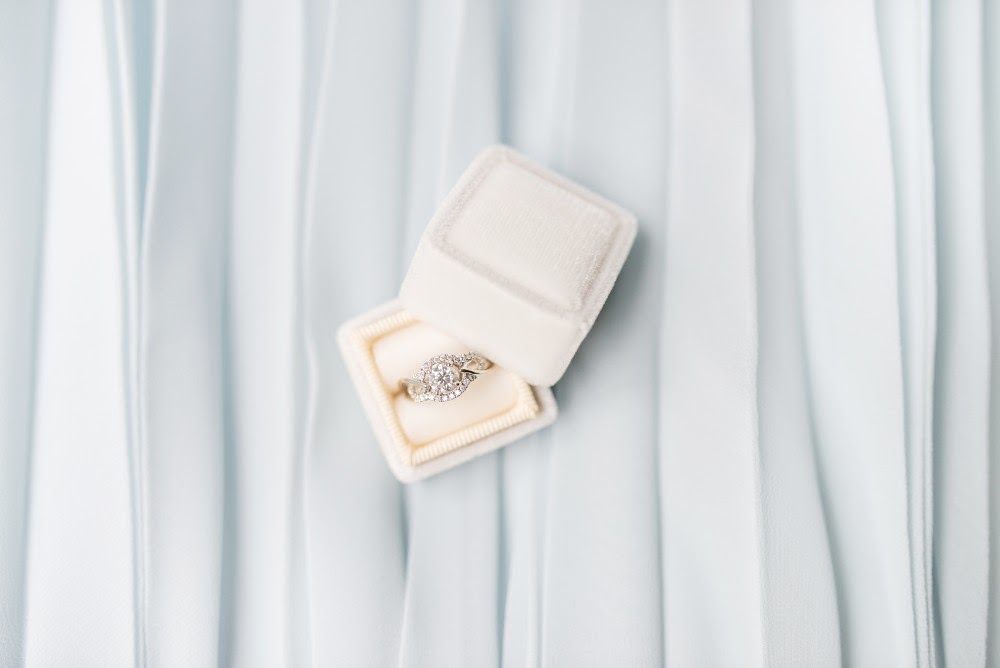 ADDITIONAL SIDE STONE RINGS AVAILABLE
The distinctive style of Fana is influenced by the aesthetics of modern architecture and the innate sensibilities of designer Bobby Jain. The side stone rings from Fana feature timeless silhouettes designed by fusing sophistication with modern, opulent glamour. Several styles are available to match the personality of each bride-to-be. Similarly, award-winning designer Sylvie creates elegantly handcrafted engagement rings that are delicately delightful. Their vintage-inspired side stone rings are diverse in style and feature beautiful cathedral settings that lift the center stone, making more room to add diamond detailing.
WHY SHOP SIDE STONE RINGS AT NEUGEBAUER'S?
Neugebauer's Jewelry Design and Service has served the region of Black Hills and beyond since 1945. Proudly located in Rapid City, South Dakota, we take the time to be active in our community and to get to know each and every customer. We believe in excellent customer service and delivering fair and credible value to all customers. Our highly knowledgeable staff members are always working hard to make sure every experience with Neugebauer's is enjoyable. If you are interested in purchasing a side stone ring from Neugebauer's, view our professionally curated selection on our website or call us at (605) 348-4557.