Bloom this Spring with Floral Jewelry
March 15th, 2022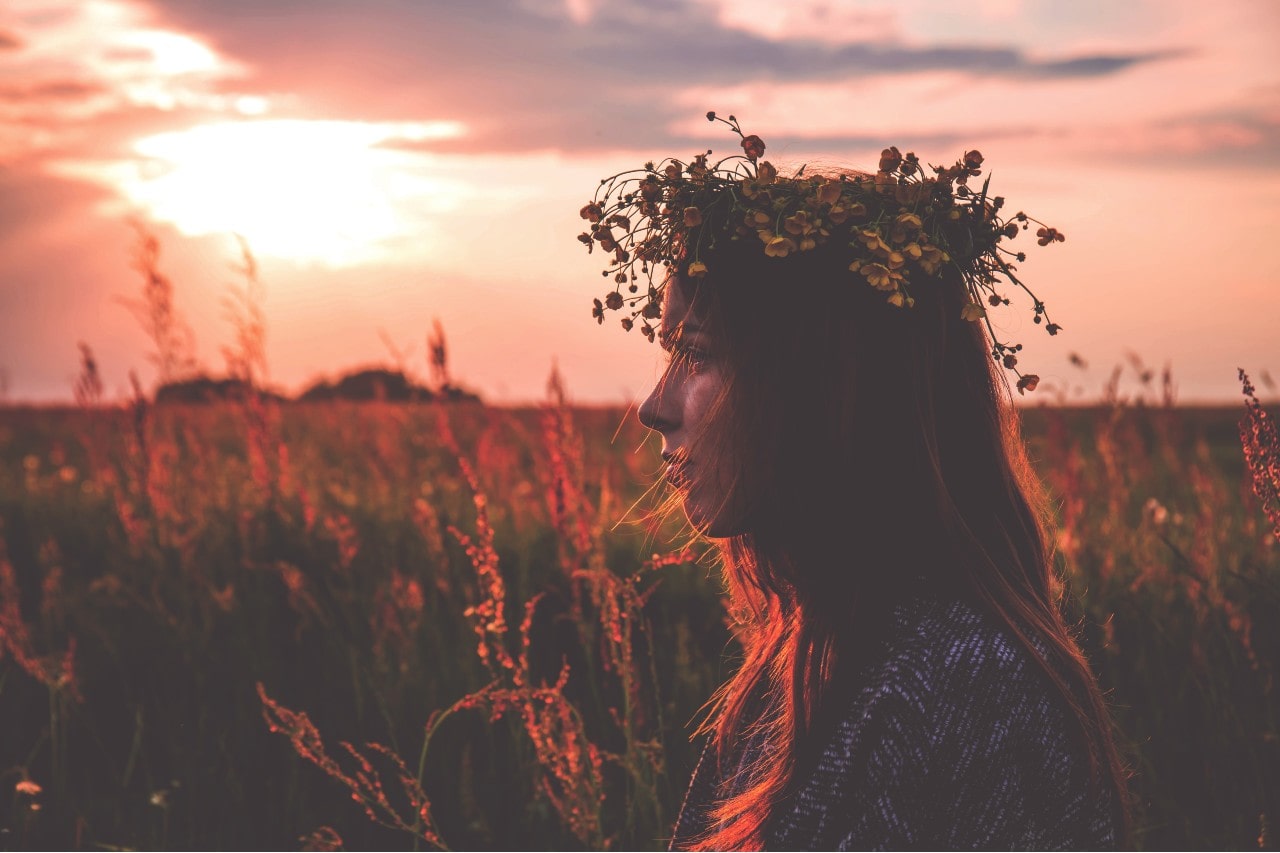 Following the cold months of winter, spring is a welcome reprieve where warmth returns, flowers burst through the thawed earth, and newborn critters are finding their footing. Fewer layers of clothing allow your accessories the opportunity to pop even more. Give your favorite person flowers that will never decay or add floral motifs for a colorful addition to a wardrobe. Designers around the world have crafted stunning collections featuring natural elements like leaves, vines, and flowers that will bring fashion into spring.

Updos and Floral Earrings
As the temperatures rise, wearing your hair up off the neck or cutting your hair short will keep you cool and make it easy to show off a glittering pair of earrings. Floral earrings are whimsical and lovely and are a great way to celebrate the season. With a flower motif, it ensures that the face is always enlivened by playful, captivating colors and shapes.
Flower Pendants
Wearing fewer layers means being able to wear tank tops, t-shirts, and sundresses. Accessorize these warm weather articles with necklaces that are like spectacular wearable bouquets. Pendants are an exquisite way to exhibit a stylish and luxurious floral arrangement of light and enchantment.
This stunning scarlet rhodolite and diamond-accented yellow gold pendant from Bellarri is sophisticated but fun. Wear this over a white t-shirt with shorts and feel just as beautiful as the flower it represents.

Wrists Covered in Nature
Shorter sleeves make wearing bracelets even easier during springtime. A glittering chain or bangle will look phenomenal by itself or layered with other favorites.
Enjoy the marquise ruby flowers and diamond centers on this gemstone bangle from Simon G. Classic and beautifully set in white gold, this bracelet will be a wonderful way to get ready for spring.
Natural Rings
Verdant green, natural motifs are marvelous ways to bring spring into your jewelry. Leaves, flowers, and vines are popular in many different collections of designer jewelry. Fashion rings, in particular, are an exhilarating way to exhibit floral designs as they present a unique opportunity to stack, mix, and match different jewelry pieces.
Surprise everyone with this diamond and emerald ring by Fana that looks like leaves gracefully curving around your finger. Luxurious and eye-catching, this piece will beautifully accent an elegant evening gown or tailored suit.
Browse Beautiful Floral Jewelry at Neugebauer's Jewelry
At Neugebauer's Jewelry, we have a tradition of excellence that we uphold in the quality of products and customer service we provide to every person who comes through our doors. Founded in 1945, our third-generation family-owned jewelry store is dedicated to the Black Hills community we have grown in.

Our knowledgeable staff would be happy to assist you in finding the piece of luxury jewelry or timepiece that you will love, along with servicing your luxury items to return them to new condition. Visit our showroom for an amazing experience.