Fashion Rings for Engagement Rings
June 15th, 2023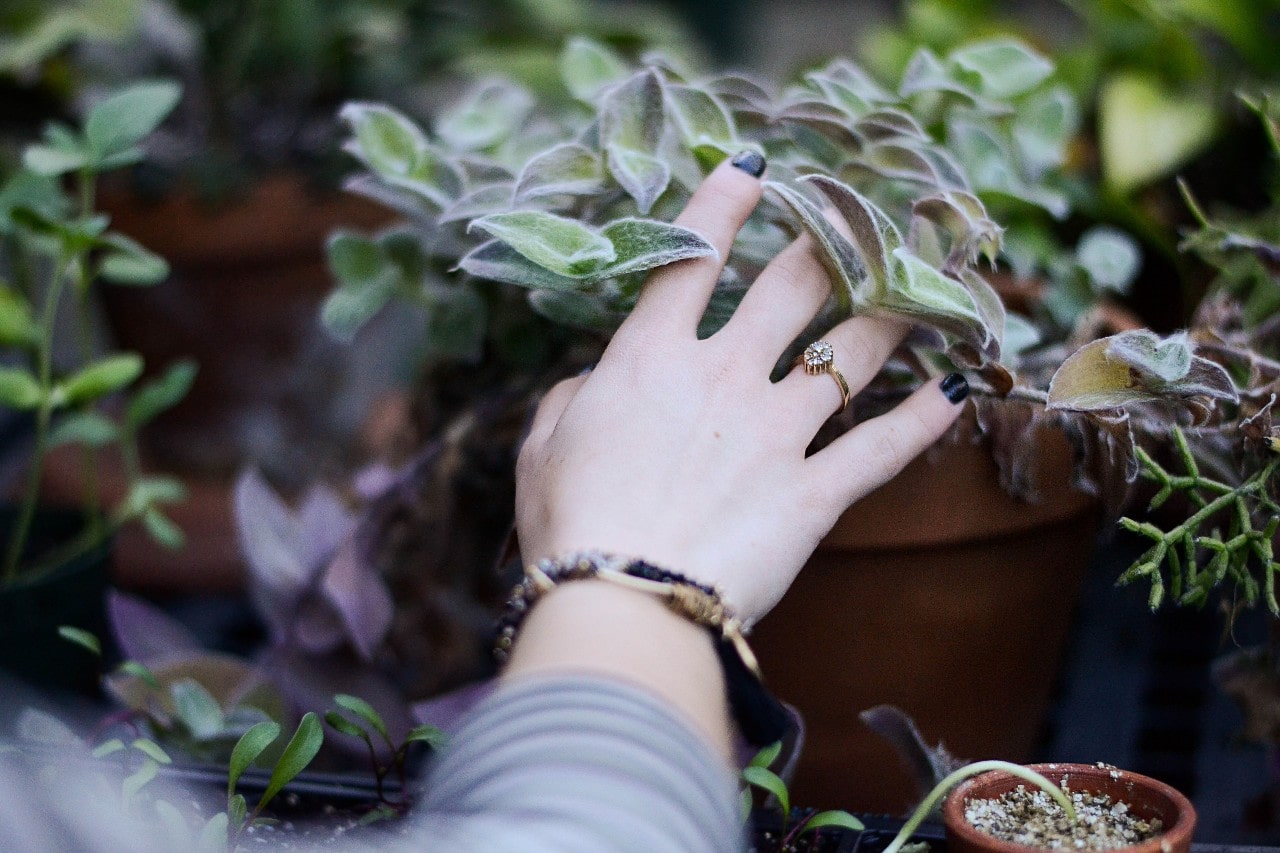 While engagement rings are traditionally characterized by a large, sparkling center stone, many fashion rings could serve as stunning alternatives. Some fashion rings feature gemstones or diamond accents that are just as eye-catching as those on engagement rings but in a different setting or arrangement. Ultimately, whether a fashion ring is suitable for an engagement ring will depend on personal taste and style preferences, as well as the significance and symbolism behind the ring. As long as the ring is meaningful and representative of the love and commitment between two partners, it can be a beautiful and fitting engagement ring.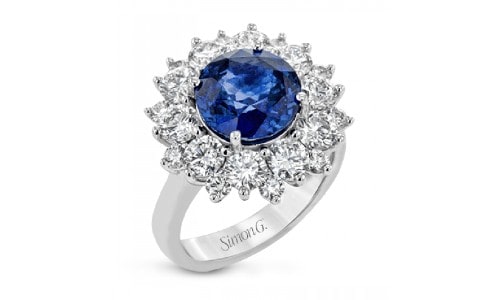 Halos: Radiant Color
Simon G. is renowned for their exquisite jewelry designs, and their SG sapphire halo fashion ring is no exception. This stunning ring features a breathtaking blue sapphire center stone encircled by a halo of shimmering diamonds. The ring's band is adorned with diamonds, creating a dazzling effect. While typically considered a fashion ring, the design is reminiscent of the classic halo setting in engagement rings. It is a suitable option for those looking for a non-traditional engagement ring.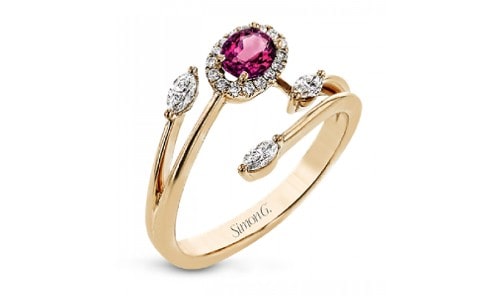 Three Stone: Unusual Spectacle
The Simon G. Tempera fashion ring is a stunning example of the brand's exquisite craftsmanship and attention to detail. This ring features a radiant ruby center stone surrounded by a halo of sparkling diamonds, creating a dazzling effect. While it may differ from traditional three-stone engagement rings, it still exhibits a similar radiance and would make a stunning alternative to a classic engagement ring. The intricate design of the ring's band further adds to its beauty and elegance, making it a timeless piece of jewelry that will be treasured for years to come.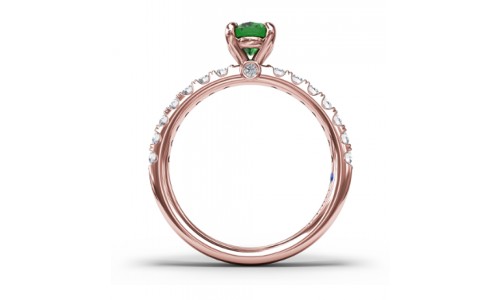 Side Stone: Paired Perfection
The Fana Color fashion ring is a beautiful piece of jewelry that will catch the eye of anyone who sees it. Featuring an emerald center stone and prong set diamond side stones, this ring resembles the beloved side stone ring, which features a balance of brilliance and elegance. The surrounding diamonds further accentuate the emerald's rich green hue, creating a stunning effect. The ring's band is adorned with diamonds, adding to its brilliance and elegance. This ring is a perfect choice for anyone looking for a timeless and classic piece of jewelry.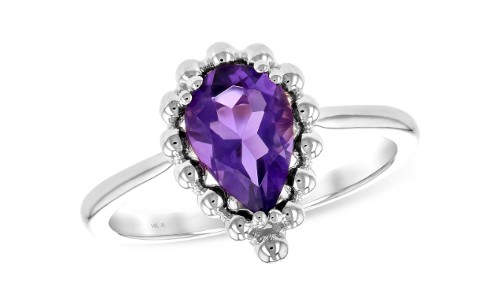 Solitaire: Gemstone Enchantment
This Allison-Kaufman fashion ring is a unique and eye-catching piece of jewelry that will impress. This ring features an amethyst center stone surrounded by intricate and eccentric metalwork, creating a unique twist on the universally loved solitaire ring. The metalwork's intricate design adds to the ring's beauty and elegance, making it a perfect choice for anyone looking for a non-traditional and unique piece of jewelry.
Browse Fashion Rings and Bridal Jewelry at Neugebauer's Jewelry
Neugebauer's Jewelry is the best place in Rapid City, South Dakota to purchase bridal jewelry and fashion rings for several reasons. First and foremost, we have a wide selection of high-quality jewelry from top designers, ensuring that customers can find the perfect piece for any occasion. Additionally, our knowledgeable and friendly staff are always on hand to answer any questions or provide assistance, making the shopping experience enjoyable and stress-free. Contact us at our Rapid City jewelry store to learn more about rings of all kinds.