Gemstone Jewelry Guide
February 15th, 2023
Whether you call them jewels, gemstones, or minerals, these colorful marvels are truly fantastic. Available in all sorts of hues, there is a diverse variety of stones suitable for jewelry. Every gem has its own unique characteristics that make them suitable for someone. From the lively orange of citrine to the deep blue complexity of sapphires, there's something for everyone.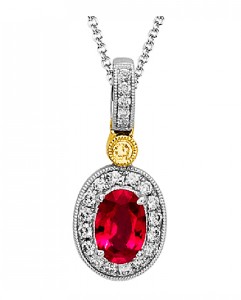 Ruby: Scarlet and Crimson
The ruby is a regal, passionate, and fiery gemstone. One of the four precious gems, rubies have long been appreciated for their enchanting color. They range from a pinkish red to deep scarlet. The most valued rubies have a highly saturated red color, sometimes referred to by the macabre name of "pigeon blood red." Nonetheless, all rubies are attractive and glamorous.
For an example of ruby jewelry, consider this Simon G. SG necklace. It surrounds the beautiful red gem with white gold and diamonds, accentuating the jewel with a bright and spectacular shade.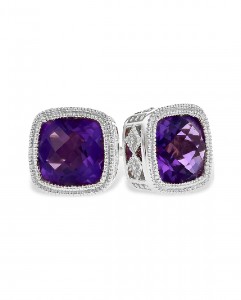 Amethyst: Violet and Purple
Amethyst is an attractive, unique stone sporting an iconic purple hue. Amethysts range from lavender to violent, although some have secondary hues. These stones add a flair of spectacle to any ensemble. Once considered a rare gem, the discovery of amethyst in Brazil has made them much more affordable. Amethyst is often paired with sterling silver and other bright metals to allow its distinctive color to shine.
For example, this pair of Allison-Kaufman studs is chic and exceptional. The cushion cut amethyst has a balanced warm and elegant aesthetic. This brilliant style is further elevated by 14k gold and intricate beading.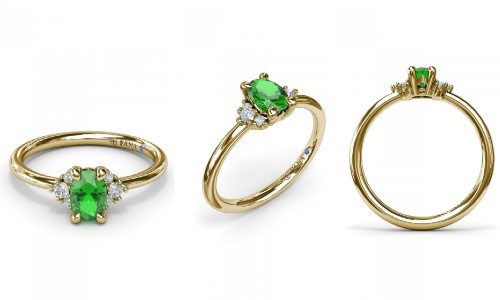 Emerald: Gloriously Green
The verdant emerald is a classic gemstone exhibiting a striking green color. They come in a myriad of shades, such as the iconic deep and dark green to a lighter lime hue. Emeralds are a little fragile due to their high number of inclusions, but so long as the wearer is careful, emeralds can last for many years. Some are slightly see-through, while others have a more opaque shade.
For a delightful and luxurious fashion ring, consider this Fana Color ring. It has a light green emerald center stone flanked by two brilliant diamonds. A minimalist gold band allows the gemstones to steal the show, ensuring a fantastic and enchanting look.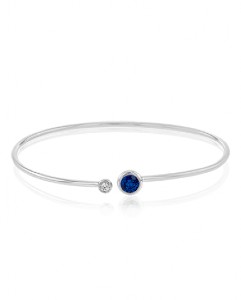 Sapphire: Blue and Everything Inbetween
Sapphires feature a variety of colors, plus other characteristics that make them desirable. They can be in any color, from an eccentric yellow to a chic purple to a classic blue. Sapphire is also the second-hardest gemstone, second only to diamonds. Due to an affordable synthetic creation process, sapphire crystal is often used for timepieces (although these are always colorless).
Wear this Simon G. Modern Enchantment cuff for a dashing accessory. It balances sophisticated blue sapphires with brilliant diamonds on an 18k gold band.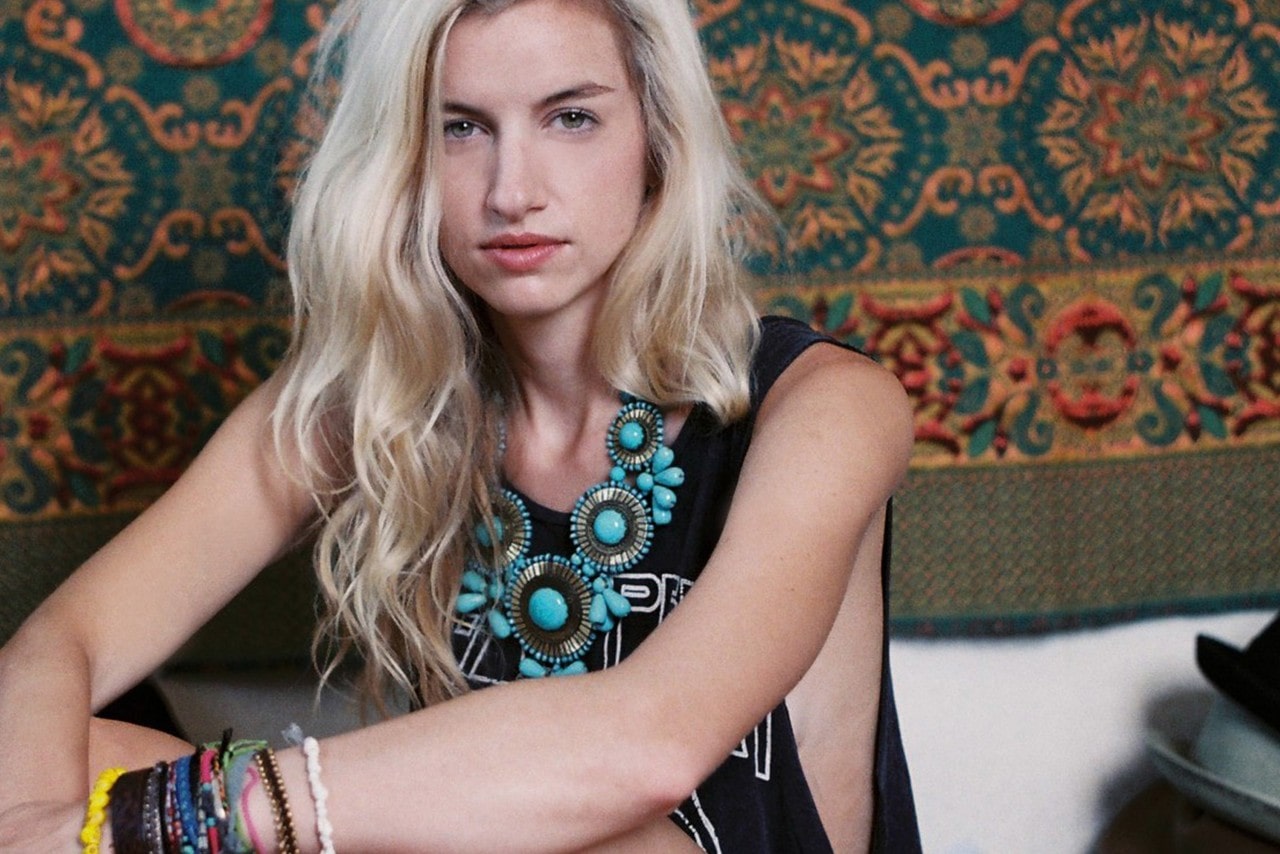 Find Gemstone Accessories at Neugebauer's Jewelry
Discover something colorful and luxurious at Neugebauer's Jewelry. Our Rapid City jewelry store is among the Midwest's best, showcasing several of today's top designer brands. You can even create your own jewelry with the assistance and expertise of our goldsmiths and gemologists. Their peerless skill and knowledge will ensure that you receive a unique and distinctive gemstone accessory. Call (605) 348-4557 for more information on our selection and services.