Jewelry Gifts for Every Price Point
March 15th, 2023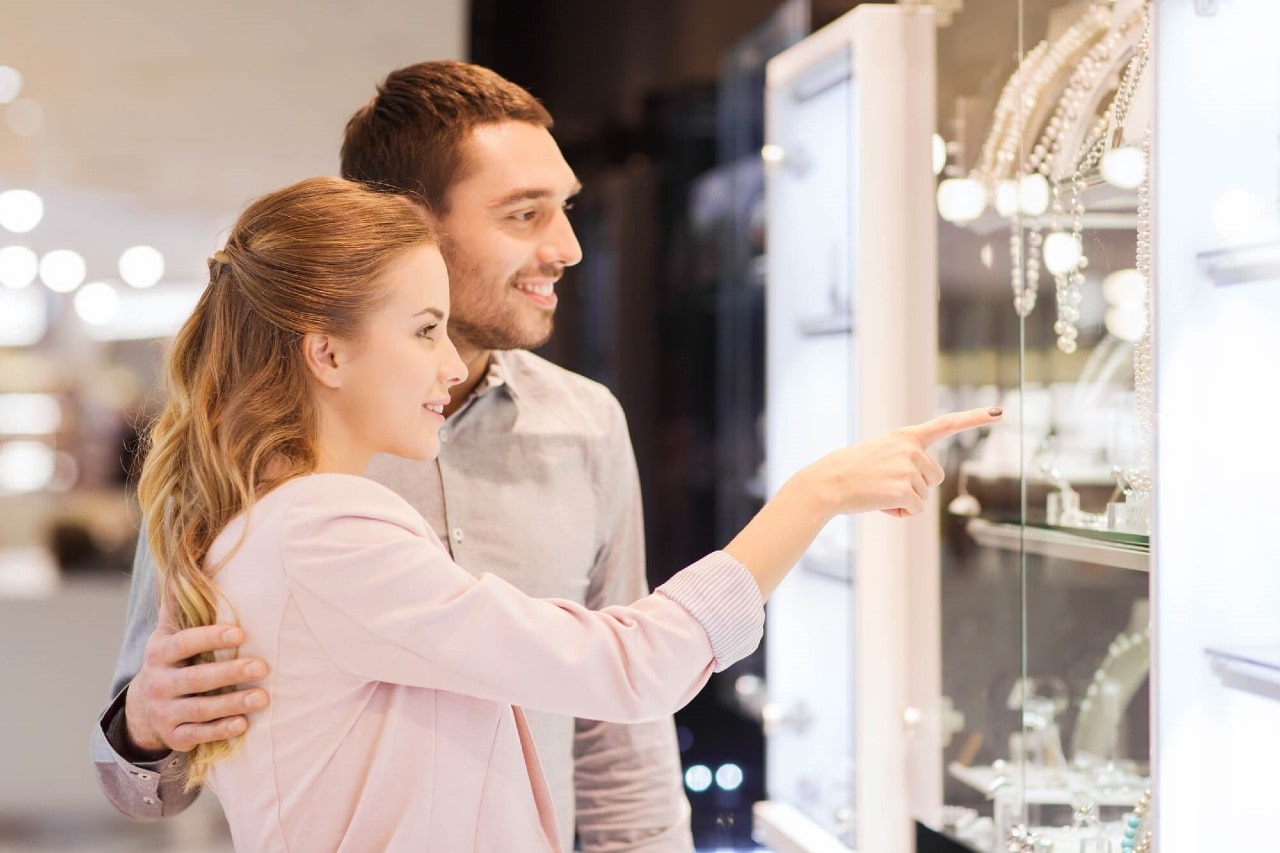 Jewelry is the perfect gift, accurately conveying appreciation, love, and affection. It has a high reputation for luxury, style, and value. These accessories are available in a wide variety of price points, each offering a new level of materials like precious metals and gemstones. No matter your budget, there's a perfect jewelry gift out there to give to a loved one.
$500: Fashion Rings
Many accessories are available around this price point, but fashion rings are an exceptional option. Fashion rings can be worn with other rings, allowing the wearer to create a unique and vibrant stack. Giving someone another option for expression ensures that they will think of you option while debilitating on their daily ring stack.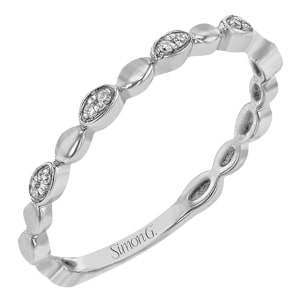 This Simon G. SG Fashion Ring has an elegant slender silhouette with an eye-catching beading shape. The ring sports a delightful vintage flair elevated by brilliant diamonds and 14k white gold.
$750: Gemstone Studs
A pair of studs are a welcome addition to any collection. They provide an essential accent to one's profile, illuminating one's facial features. Colorful gemstones make them exhilarating and evoke a playful but regal chic. These vibrant jewels are available in any color, from fiery orange to enchanting purple. When buying gemstone jewelry for a loved one, consider getting a piece with their birthstone. It adds a little personality and personalization to the gift.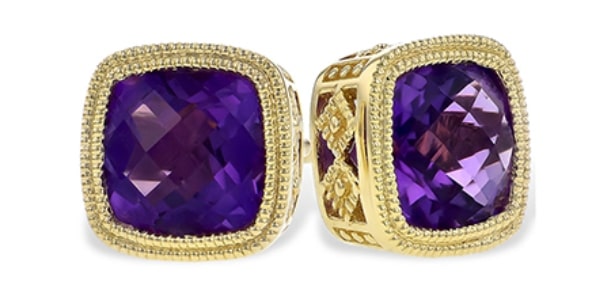 These Allison-Kaufman stud earrings are truly extravagant and spectacular. With glamorous purple amethyst surrounded by 14k yellow gold, they sport a radiant luxurious beauty. Intricate metalworking details can be seen on the sides of the studs while ornate beading accentuates the gemstone.
$1,000: Station Necklaces
The classic station necklace is an exceptional gift. These fantastic necklaces are elegant and attractive, exhibiting an understated chain punctuated by sequential jewels, motifs, or both. Their versatility makes them great for gift-giving, as station necklaces can be worn with formal and informal outfits. Some station necklaces showcase colorful gemstones, radiant diamonds, and more.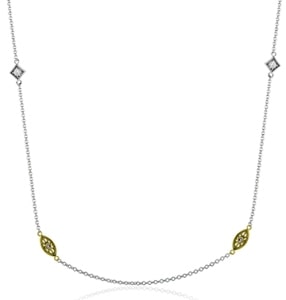 Consider this Simon G. Trellis necklace. It features an intriguing chain with floral eye stations imbued with 14k white and yellow gold, establishing an enchanting spectacle. White gold rhombuses also appear, adding a contemporary geometric fashion to the piece.
$1,500: Diamond Bangles
The bangle bracelet is a beautiful, timeless accessory. Their sleek and slender silhouette imparts peerless elegance and sophistication. At this price point, you can gift diamonds in a classy shape. Some bangles have diamond accents along the band that accentuates any ensemble with a flash of light and glamor.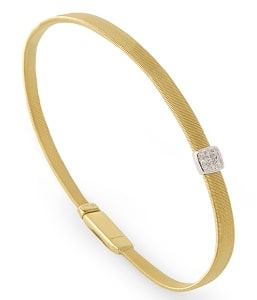 This Simon G. SG bracelet has a slim bangle design enlivened by a patch of brilliance. Made of 18k rose gold, a strip of radiant diamonds creates a vivid light display perfect for wearing on the sleeve.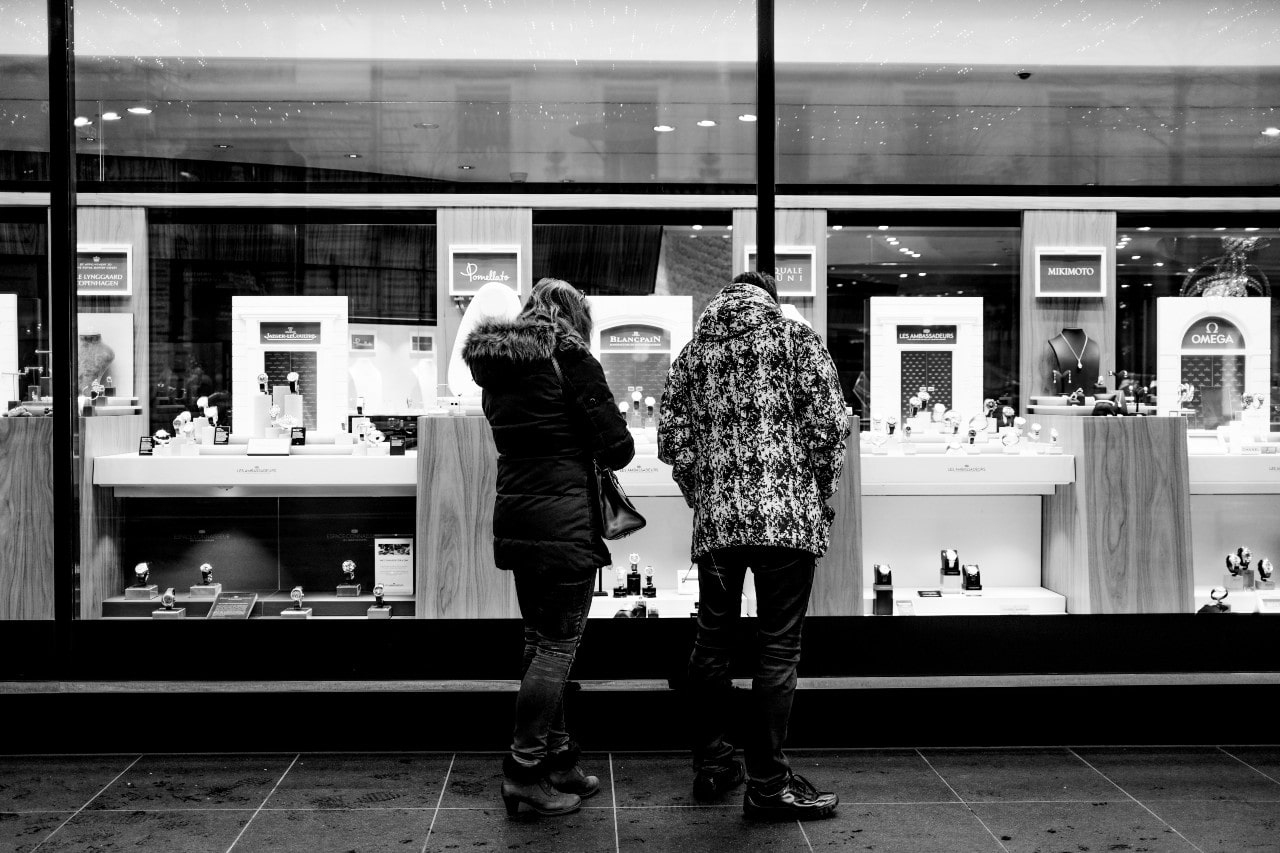 Find the Perfect Present at Neugebauer's Jewelry
Neugebauer's Jewelry is Rapid City's best source for fine gifts. Our wide, varied, and spectacular selection of brilliant accessories ensures that every visitor will find an unforgettable gift for their special someone. You can even create your own jewelry based on their tastes, guaranteeing a gift they will cherish forever. Want to know more? Call (605) 348-4557 to speak with one of our team members.