Jewelry Styles to Ensure a Smooth First Date
January 15th, 2022
Dating can be exciting, glamorous, and, unfortunately, nerve-racking. Whether it's a blind date or you're off for an outing with your co-worker's attractive cousin, dating can make us tense or high-strung. Jewelry is an excellent way to boost your confidence and make you feel as good as you look. Fortunately, there are unique jewelry styles for every date and occasion you can think of. Here are some tips on basic styles you can implement for several dating scenarios.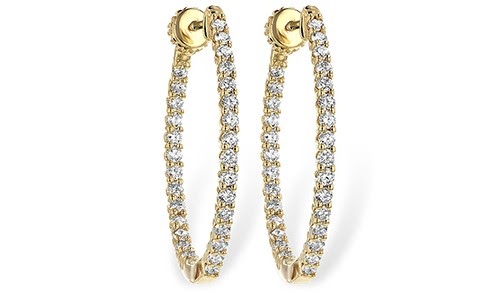 House Date Hoops
Hoop earrings are an excellent option for a house date, thanks to their versatility and casual allure. Smaller hoop earrings go well with hair tied up in a bun or a ponytail. Large earrings make more of a statement, but you can wear your hair down if you want to keep it subtle.
These Allison Kaufman Earrings feature 14k yellow gold and latch backs. Prong-set diamonds encircle the ring, offsetting the gold hue and offering additional splendor.
Dinner Date Delicacies, Bracelets, and Bangles
Your bracelets should match your wrist size. So, if you have larger wrists go for bold bracelets and bangles for a look of effortless elegance. Avoid stacking too many heavy bracelets atop each other as they may appear clunky. If you plan to stack, use lighter pieces.
And use caution when mixing metals. In general, whether it be sterling silver, platinum, or gold, aim for a uniform metal combination. However, as a side note, mixing metals is a solid strategy when layering necklaces to keep them from tangling.

You can accentuate smaller wrists with delicate bracelets like this Allison Kaufman Bracelet featuring 14k white gold and a box strap for added security. Pairs of prong-set diamonds interlace to form this brilliant piece.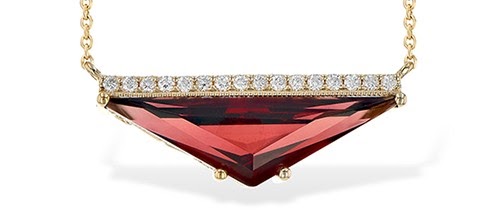 Compliments of the House Party
Don't overdress for a house party. The idea here is to choose pieces that compliment your outfit without overpowering it. Subtle details can enhance your look and add an aura of elegance without drawing too much attention. This Allison Kaufman Necklace features 14k yellow gold and a luminous, trilliant red garnet. It would pair nicely with a cute t-shirt or tank top with a cover layer like a soft flannel.
Good Old Dinner and a Movie
Few dates are more classic than dinner and a movie. A pair of diamond earrings are the perfect cinema accessory. Consider these Allison Kaufman earrings featuring 14k pink gold. Admire the diamond prong set in triangle-shaped metal reminiscent of the art deco era.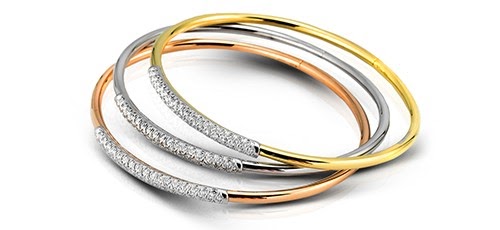 Dance Party
You can keep it comfortable with a pair of pants or jeans. Try combining sequined bottoms with a plain top for a little more brilliance. Alternatively, consider pairing a black dress with a couple of bold hoop earrings. You could also opt for a stack of bangles like this Simon G. Modern Enchantment Bracelet. Round, pavé set diamonds offer a look of unrivaled radiance.
Discover the Latest Fashion Jewelry and Accessories at Neugebauer's Jewelry
At Neugebauer's Jewelry, we are committed to providing exceptional service and an unsurpassed customer experience in the Black Hills area. Our mission is to help guide your journey on the way to undeniable luxury and refinement. Our team of professionals is on-hand to make your luxury buying experience as smooth as possible, so you can make a relaxed and informed purchase. Visit our store in Rapid City, North Dakota. For more information, reach out to us by phone at (605) 348-4557.