Jewelry Trends for Fall
August 15th, 2022
It is an annual tradition: as the leaves drop from their trees, so too do the trends drop from fashion designers. This year, there are plenty of developments in the realm of style and jewelry. Yesterday's trends are now distant memories and , frankly, it can be a little overwhelming. That's why we at Neugebauer's Jewelry wrote this guide on the latest fall trends: to ensure you are in the know when it comes to luxury accessories.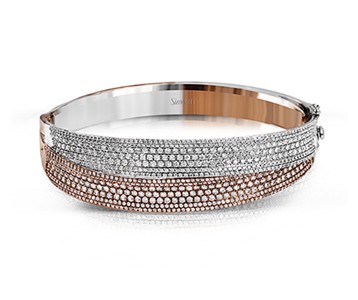 Emboldened with Bangles
Bangles are a timeless bracelet style, defined as a wrist-worn jewelry accessory designed without an opening or clasp mechanism. They evoke a full and complete aesthetic due to their straightforward blend of glamor and sophistication. While designers create a myriad of bangles, today's trends dictate that bold, spectacular bangles are en vogue.
This 18k rose and white gold diamond bangle is a perfect example of a piece that's all the rage. It has that breathtaking look that is taking the eye of every photographer at the runway.
Glittering Drops
Be it pearl, rhinestone, or diamond, brilliant drop earrings are a common element in fashion shows. They have an enchanting, dynamic design that's hard to miss. Due to their slender form, they possess a peerless elegance evoking images of aristocratic spectacle.
Take this pair of 18k white gold diamond drop earrings. Their silhouette is complex and ornate, showcasing round, princess, marquise, and pear shaped diamonds for a uniquely vivid and vivacious look.
Expressive Motifs
Many jewelers imbue their jewelry with motifs – popular pictures that instantly evoke a reaction. Whether hearts, bees, or trees, motif jewelry is always fun and expressive. Modern fashion largely involves bright and bold colors. Anything that sticks out in a picture is hot on the list.
This gorgeous 18k white gold snowflake pendant might be reminiscent of winter, but it is a prophetic piece for the fall, indicative of what will come next. Exuding radiance and personality, it's an excellent choice for an expressive eccentric.
Floral and Fabulous
As the green seasons leave us, we cannot help but be nostalgic over the fresh flowers. The colorful lilies of spring and summer may be dead, but they are alive in our hearts. Jewelry designers are reminding us of their perfection through gold, silver, and diamonds.
For an especially autumnal necklace, pick this 18k white and yellow gold leaf necklace. Its rich hue closely resembles that of a fallen leaf. With small round diamonds embedded in its surface, it has an incredibly romantic and luxurious aesthetic.
Mixed Metals
Pairing varieties of precious metals together allows them to shine and reveal their distinctive qualities. For example, the contrast of white and rose gold creates an intriguingly feminine elegance. Unlike some other styles, mixed metal combinations evokes a bold display that retains traditional jewelry roots.
For the most spectacular look possible, mix all of the gold variety. This 18k rose, white, and yellow gold fashion ring does just that for a peerlessly regal aesthetic.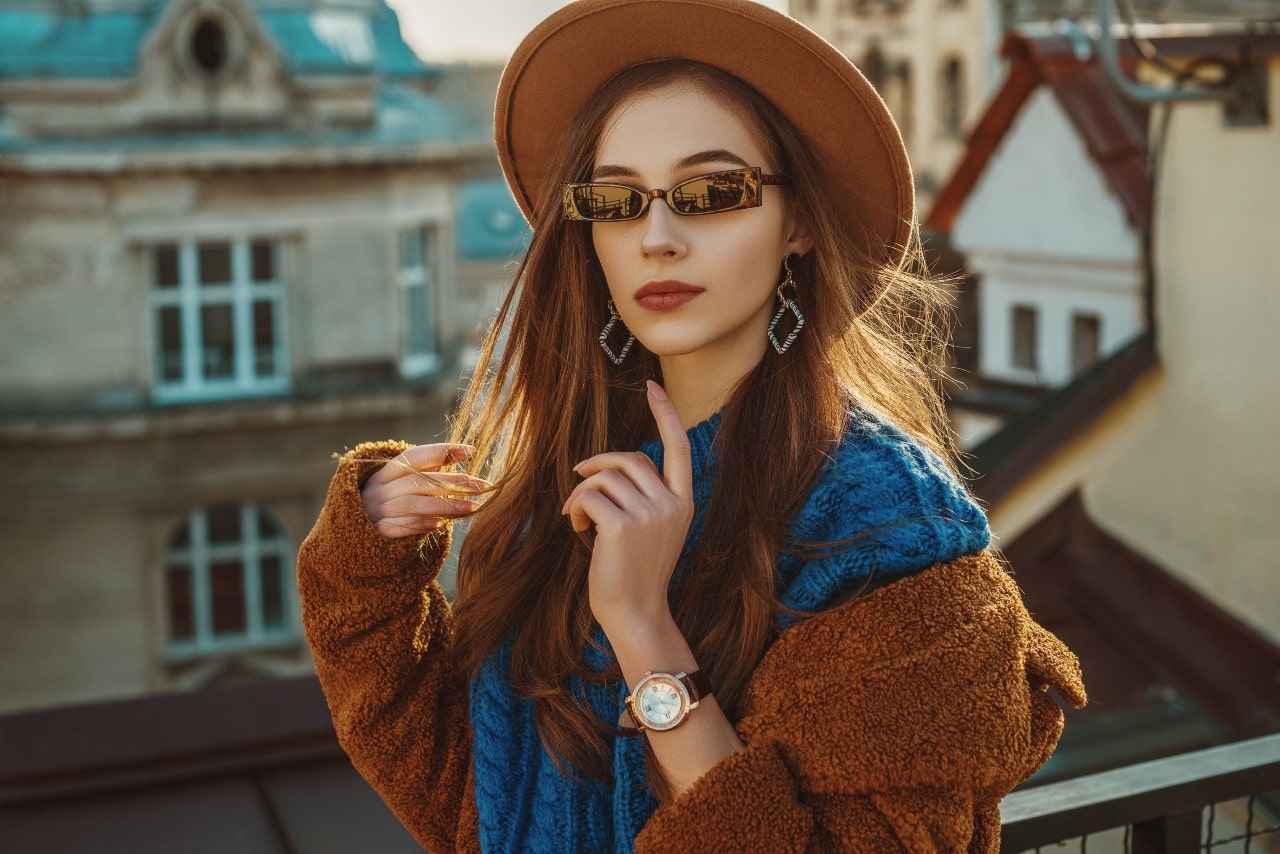 Find Your Favorite Fall Fashion Trends at Neugebauer's Jewelry
For the best of times, visit the Neugebauer's Jewelry showroom. Our Rapid City jewelry store is staffed and stocked with the highest quality products. In addition, we also provide custom jewelry design services and professional repairs for your luxurious items. We love our South Dakota community and strive to keep it as bright and brilliant as possible. To reach us, contact us at (605) 348-4557 to speak to our staff.