Romantic Jewelry to Fall in Love With
December 15th, 2021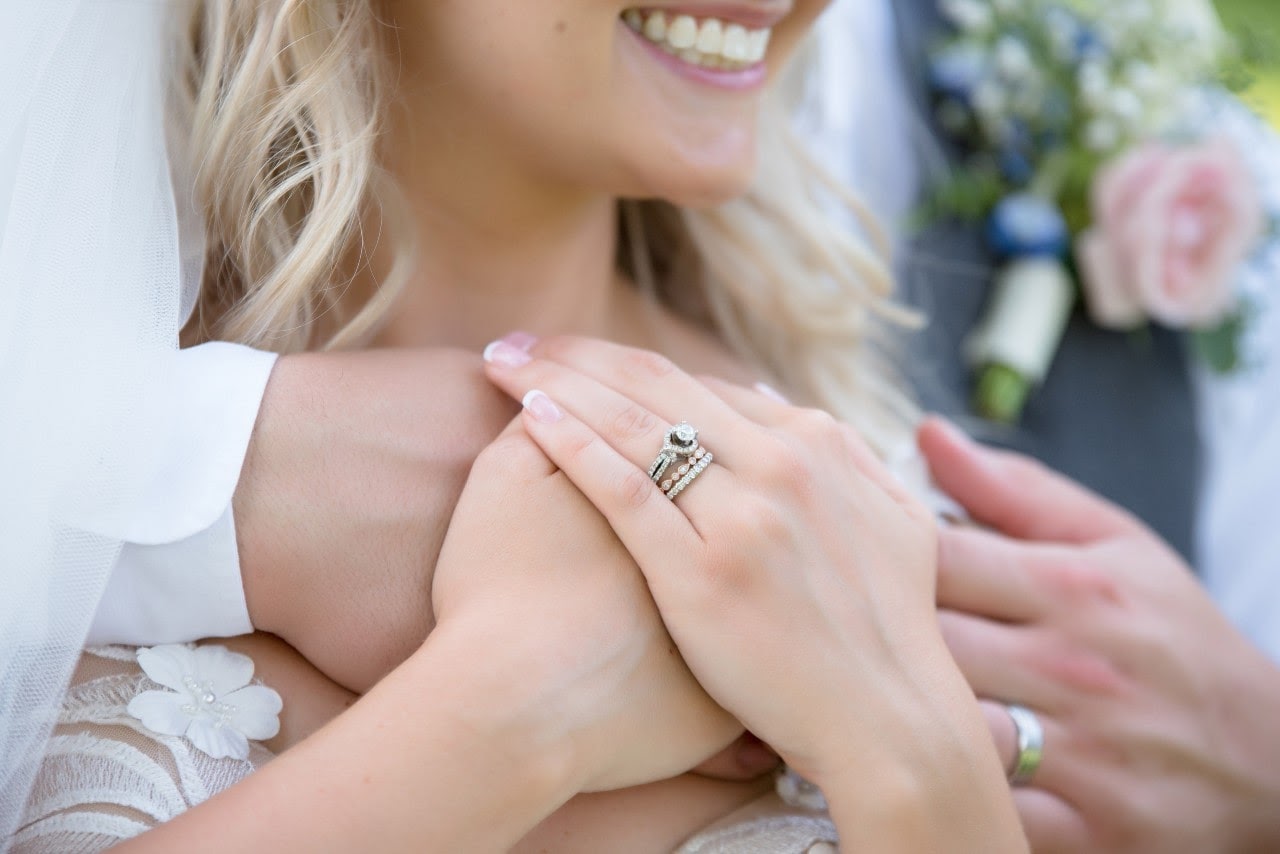 Not all jewelry was created equally. They may all be some variation of jewels and precious metals, but they each make a statement. One ring might say flashy and glamour while another conveys modesty and subtle elegance. Others yet have a more special meaning — romantic jewelry that symbolizes the intricacies of the wearer's relationship. Through the medium of precious metals and marvelous gems, these symbolic pieces tell a story.
The Past is Prologue
Some rings tell a story of timeless commitment. Three-stone rings are unique in their pure symbolism. Representing past, present and future, these engagement rings usually have two relatively small gems surrounding one large centerpiece gem. Imagine a brilliant diamond flanked by intoxicating sapphires or one luxurious and colossal diamond between two smaller, but no less exquisite, diamonds. These are but two examples of the boundless varieties of enchanting three-stone rings.
Another option, eternity bands are similarly beautiful pieces. These express infinite romance with grace and elegance. These pieces have identically cut gems making an unbroken circle around the ring to symbolize that true love does last forever.
Love is a Journey with Special Meaning
While engagement is most often symbolized through rings, they are not the only option. These Journey necklaces use a series of diamonds to represent how your love has grown. The smallest gem is at the bottom while other larger diamonds lay at the top.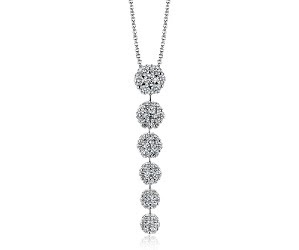 This Simon G Modern Enchantment necklace is an excellent example of the form with its white gold chain letting these brilliant and impressive diamonds strut their stuff. The geometric design is also aesthetically pleasing and portrays a clean design for this lovely piece that shows the path of the journey to get where you are currently..
The Romantic Jewelry Circle of Life
Another romantic piece of jewelry is a classic circle necklace. As their name implies, circle necklaces have a pendant that forms a circle, which is likely adorned with gems, shaped precious metals, and other accentuations. The circle is a shape that symbolizes life, completeness, and perfection. Due to the circle's unbroken shape, they also represent eternity. Combining the prosperity of jewels and the infinity of a circle makes a romantic statement that speaks for itself.
This marvelous Simon G Classic Romance Necklace makes use of multiple circles. One circle carries a belt of sparkling diamonds, another is made of luxurious rose gold, while the last performs an elegant symphony of white gold. This necklace tells a story of layers, complexity and romance.
No Matter What You Fall In Love With, Go to Neugebauer's Fine Jewelry
Neugebauer's Fine Jewelry knows that being a jeweler is more than just selling rings. As a third-generation, family-owned and operated retailer, we have a history of purveying the finest jewelry. We also offer custom design and other services. Our highly knowledgeable staff are proud to have served the Black Hills area for over 75 years. Call us at (605) 348-4557, browse our selection online, or stop by our showroom to see how we can help you with your luxury jewelry and timepiece needs.