Rose Gold Engagement Rings: Not Just a Trend
April 1st, 2020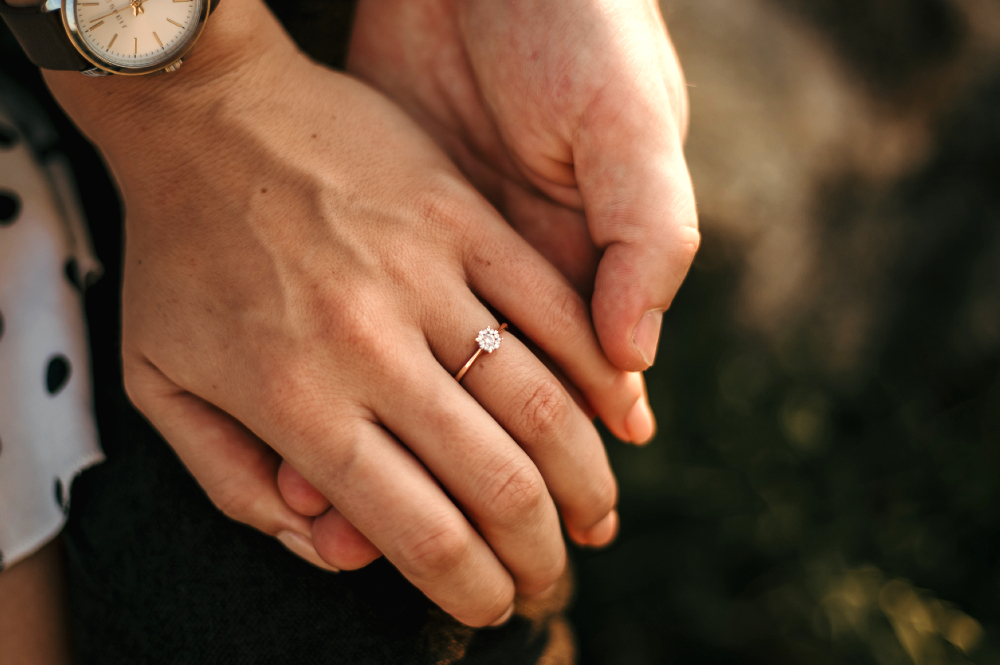 There are many possibilities and choices when it comes to engagement rings. There are a lot of factors that go into what you may decide. But if ultimate romance is what you're going for, rose gold engagement rings are a top choice for many couples.
Rose gold is a blend of copper and gold (sometimes with silver or zinc). The lower the gold content is, the darker the color. So a 14k ring appears more as a red gold than an 18k metal would, whereas an 24k ring is more of a pink gold. In other words, rose gold is a midway point between the two.
While rose gold may seem like just the latest trend, rose gold engagement rings have been around for many, many years. The metal blend was originally called "Russian" gold because it first appeared there in the 1800s, it soared in popularity for the first time in the Victorian era, and has seen many peaks and valleys since then.
Stunning Rose Gold Engagement Rings
In the modern era, it seems rose gold is here to stay. More and more women are choosing to wear this blended metal in their jewelry. Because of that, more and more top designers are creating rose gold engagement rings.
Designer Simon G is one of the top names in the business, and the jeweler uses rose gold in many of his engagement rings. The Passion, Mosaic, and Vintage Explorer collections include unique and romantic pieces that feature rose gold as an accent color, for those who are looking for something that stands out. If you're looking for a ring that's entirely made of rose gold, check out his Classic Romance collection.
Meanwhile, jewelry company Sylvie takes classic engagement ring styles like the halo and side stones and incorporates rose gold and breathtaking designs unlike any you've ever seen. Sylvie prides itself in jewelry made by a woman for a woman, and this can be clearly seen in the beautiful femininity of the brand's pieces.
If you or the woman you love favor something a touch more simple, Fana is the brand for you. Their halo style rose gold engagement rings feature fancy cut diamonds on a pave band, while their classic engagement rings pair timeless solitaires with delicate but intricately designed bands in rose gold.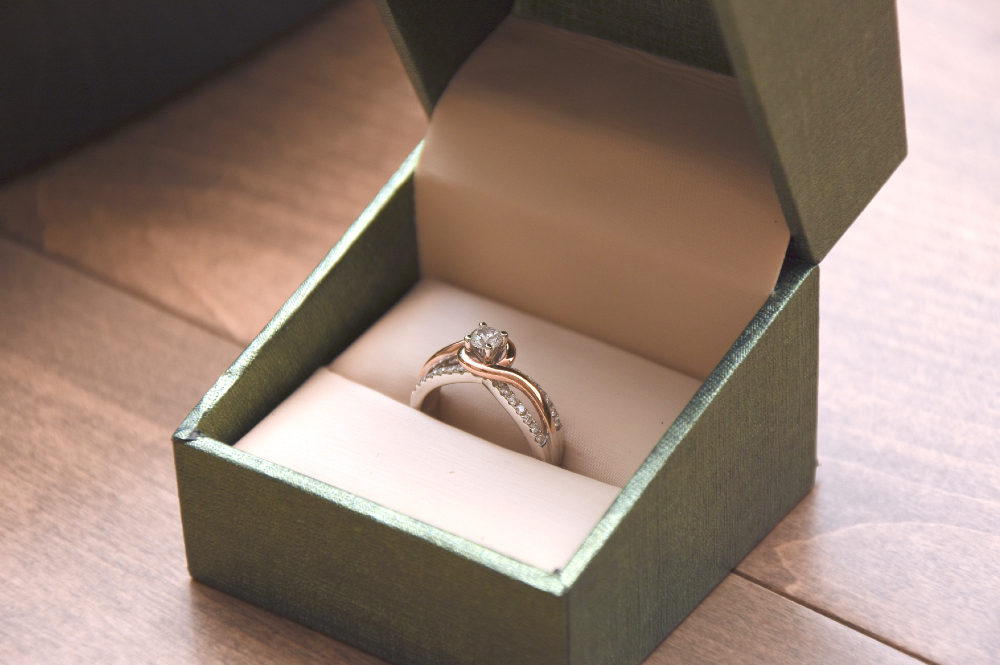 Picking Out the Right Ring
How do you know if the woman you love would want a rose gold ring? The easiest way, of course, is to have a conversation with her. But if you're going for a complete surprise, start paying attention to the jewelry she wears. Does she have any rose gold in her collection? Ask her friends and family members as well.
And if you feel yourself getting overwhelmed, don't worry. We're to help. Neugebauer's Jewelry Design and Service has been in the business of helping couples find their dream bridal jewelry for three generations, since 1945.
You can visit our website to see our extensive collection of rose gold engagement rings, then visit our jewelry store to view them in person. Don't see the perfect fit for you? We can work with you to make something custom! We're so excited for the privilege to take part in one of the happiest times of your life!