Stay Glam This Fall With These 5 Fashion Jewelry Pieces
September 15th, 2021
Hooray, fall is here! Celebrate the new season by incorporating trending fall fashion jewelry into your style. This season's trends may just surprise you as for 2021, fall is brighter and bolder than ever before. There are the classics like the ever-so-popular mixed metals. There's also a turn to vibrant gemstones, enamel and beads that are atypical for fall. Imposing designs in fashion rings, necklaces and earrings are all the rage. Explore our glowing guide to fall fashion jewelry to select a few stunning pieces to add to your collection for the season.
Light And Bold
Make sure you add a "can't-miss" statement ring as part of your wardrobe this fall. These rings can be colorful, abstract, symmetrical, thin, or chunky as long as they are bold! As summer's vibrancy dissipates, it's important to keep a little brightness in our lives.
Easily make a statement with this glittering fashion ring by Allison Kaufman. The symmetrical design consists of a number of sharp lines and curving shapes crafted from 14k white gold. Dripping with diamonds, this elongated ring is sure to inspire.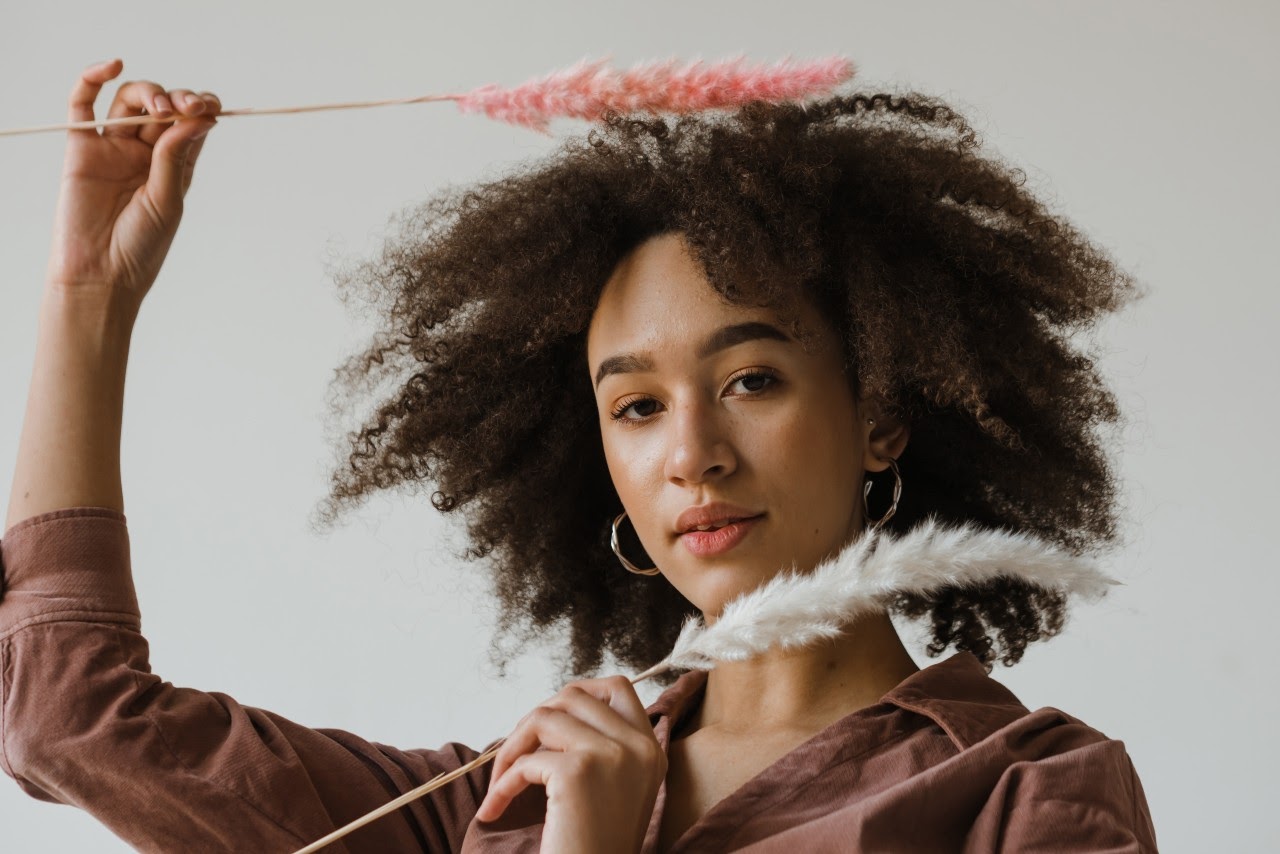 Intricate Hoops
Standard circle hoop earrings are a staple everyone should have in their jewelry valet. This fall, be daring and shop for jewelry such as intricate hoops with sharp edges, double hoops, mixed metals, sculptural elements and more.
We recommend these exquisite double hoops by Simon G. This mixed metal design features a classic-with-a-twist yellow gold hoop overcome by a thin white gold hoop that features shimmering diamonds. The two-tone design perfectly matches the season.
Reimaging Floral Motifs For Autumn
Floral motifs are frequently associated with spring, but in nature, florals make a big impression in the autumn season. Leaves of all colors adorn the trees and float pleasantly to the ground. Richly colored flowers like Dianthus bloom during the fall.
Don a red Dianthus lookalike with this enchanting Vintage Explorer bracelet by Simon G. Crafted from 18k white gold, this piece alternates between deep red florals and round cut diamonds as a pattern across the bracelet. Delicate marquise rubies make up the flowers and are hypnotizing to the eye.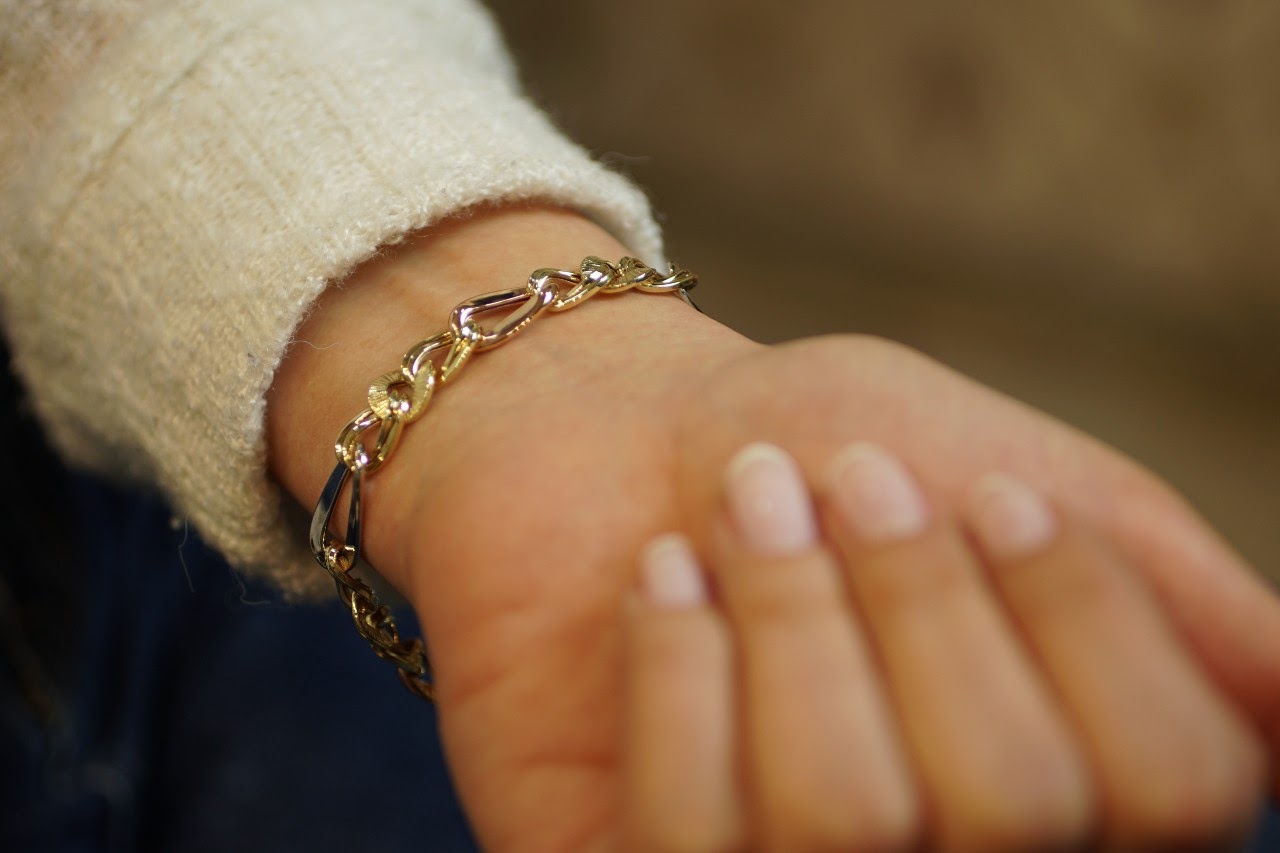 Make A Statement With Yellow Gold
Like colorful hues, yellow gold is trending from summer into fall. Continue to display your yellow gold statement jewelry until you find a few pieces that compliment the fall season.
This stunning chunky link bracelet by Allison Kaufman is perfect for the bold fall look. All but one of the links are a vibrant, textured yellow gold. The final link is made from white gold and is positively brimming with pavé diamonds.
Cherish All Hues
Vibrant gemstones were sizzling for summer and they are completely favored for this fall season. Determine your gemstone color palette and incorporate those colors into the jewelry you wear. You may also find yourself embracing the whole rainbow, from earthy tones to colors with zeal!
Envision yourself in this vibrant Eternal Love fashion ring by Bellarri. This wide rose gold band is filled with emerald cut gemstones in every shade of the rainbow. Bright greens, blues, purples and pinks as well as deep reds, oranges and yellows are all represented. Feel incredibly vibrant in this eternity ring.
2021 Fall Fashion Jewelry is At Neugebauer's Jewelry
If you loved those pieces, there's more fall fashion jewelry where that came from. Neugebauer's Jewelry is your one-stop-shop for stocking your jewelry collection with the latest designs. Browse our expansive inventory online or shop in-store at our Main Street, Rapid City location. Our qualified staff will answer any questions and help you find the perfect fashion jewelry for fall. For exceptional service and selections, shop fine jewelry at Neugebauer's.