Try Before You Buy An Engagement Ring
December 15th, 2022
Although it is customary to astonish your fiance-to-be with a ring you have chosen without their knowing, the pressure to get it just right can be understandably overwhelming for many. Instead, some couples are visiting the jewelry store together. This way, it is guaranteed that the engagement ring you select perfectly fits your partner's finger and their aesthetic preferences. Our team at Neugebauer's Jewelry explains why trying on engagement rings before purchasing may be your best option.
Find a Perfect Fit
Ensuring the engagement ring you choose fits properly is crucial. After all, this is a ring that they will likely be wearing for many years to come, if not for the rest of their life. While there are creative ways to figure out your partner's ring size without their knowledge, measuring at home usually results in an approximate size.
On-site jewelers have tools to help determine your beloved's exact ring size, which is a useful resource especially if they have an in-between size. However, ring sizes are not always universal. Certain innovative elements that have emerged into the bridal jewelry world may make some luxury designer's sizes fit a bit differently.
Find a Comfortable Fit
Likewise, it is important to find an engagement ring that is comfortable to wear. Many preferred bridal jewelry designers have innovated the way their rings fit, increasing comfortability and minimizing twisting and slipping.
For example, A.JAFFE engagement and wedding rings feature a very subtle squaring of the shank and a quilted interior as their signature design. This lends their rings a superior, balanced fit that many soon-to-be brides prefer. Trying on engagement rings allows your darling to find the right ring from the right designer that fits their finger perfectly.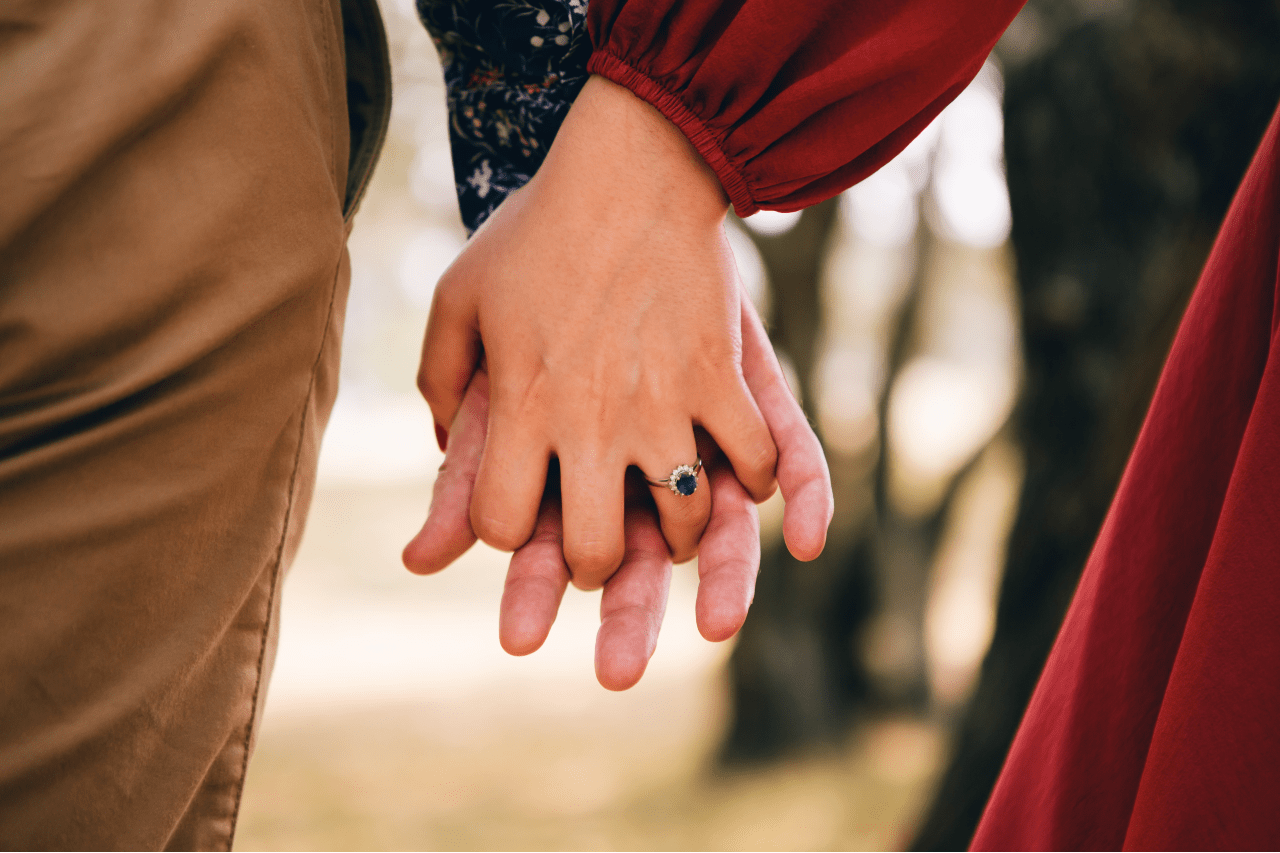 Find Flattering Precious Metals and Gemstones
Some precious metals and gemstones will look better than others on your partner's skin tone. If your partner has a warm skin tone, gold or rose gold engagement rings will naturally flatter them. Cool skin tones look stunning with silver hues.
Some fiances-to-be may also decide to level up their engagement ring with gemstones as the center stone or as an accent stone. Those with warm skin tones will find that fiery colors, such as rubies or citrine, are more suitable. Those with cool skin tones should opt for gemstones like sapphires, emeralds, or amethysts. However, there are no wrong answers here. Mix and match gemstones with precious metals for a contrasting, visually pleasing appeal.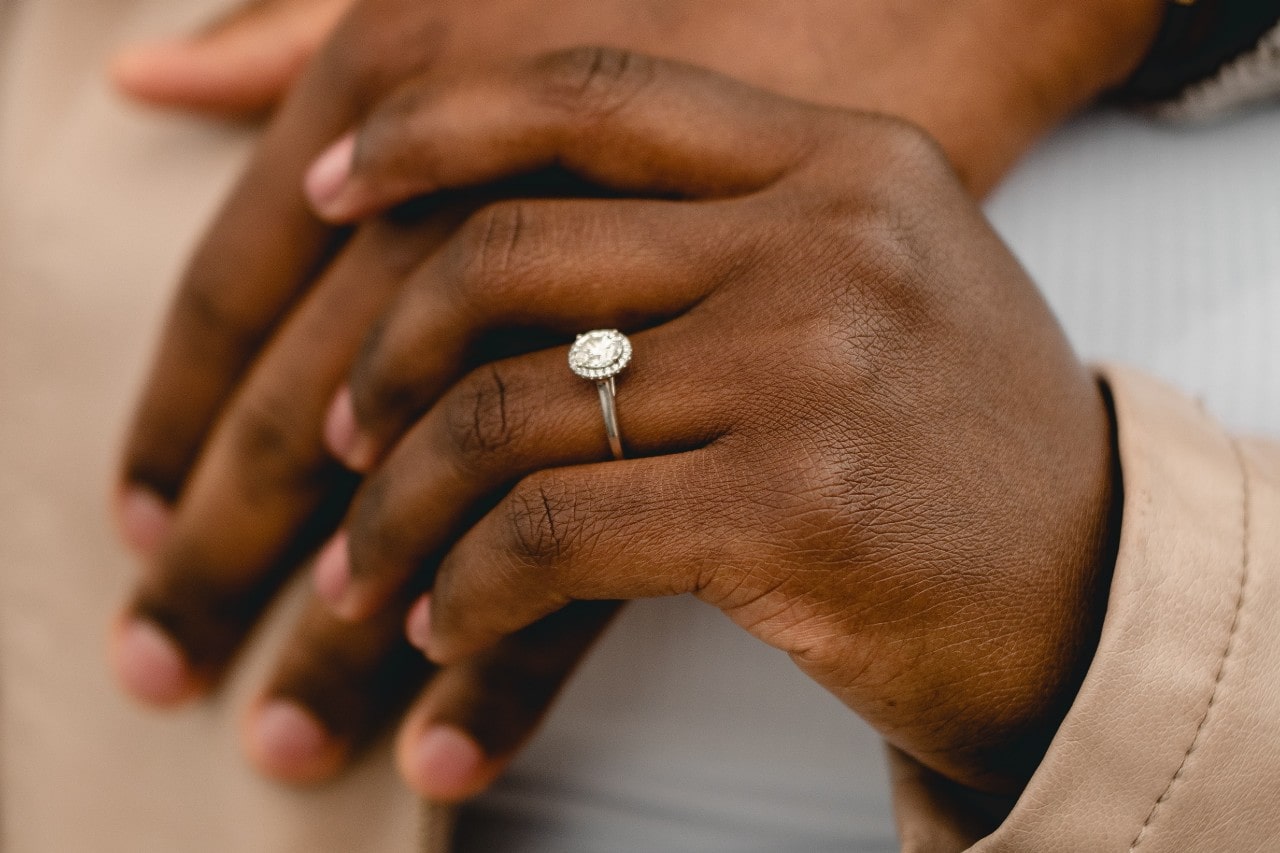 Find the Right Diamond Shape
With the assortment of different diamond cuts and shapes available, trying on a variety of engagement rings ensures that you will find the perfect match for your sweetheart. Perhaps your partner will prefer to keep it classic with a timeless round cut ring, or maybe they will gravitate toward a show-stopping cut, like a pear-shaped or an oval cut ring.
This choice can be difficult to make without seeing the specific diamond shape on a finger, and oftentimes, your darling may lean toward one cut just from seeing product pictures but may admire another shape more once they actually see it in person or try it on their finger.
Find a Matching Wedding Band
If you and your partner prefer to be ahead of your planning schedule, consider buying your wedding bands in the same jewelry store visit. This will help determine if the engagement ring and wedding band work well together aesthetically through trial-and-error.
For example, a classy solitaire ring may pair gorgeously with a pave diamond wedding band for an attention-grabbing appeal. Or your beloved might choose to add a touch of romantic warmth to her platinum engagement ring with a rose-gold wedding band. Also, if your partner falls in love with a specific wedding band, they can choose their engagement ring specifically to complement the band, instead of vice-versa.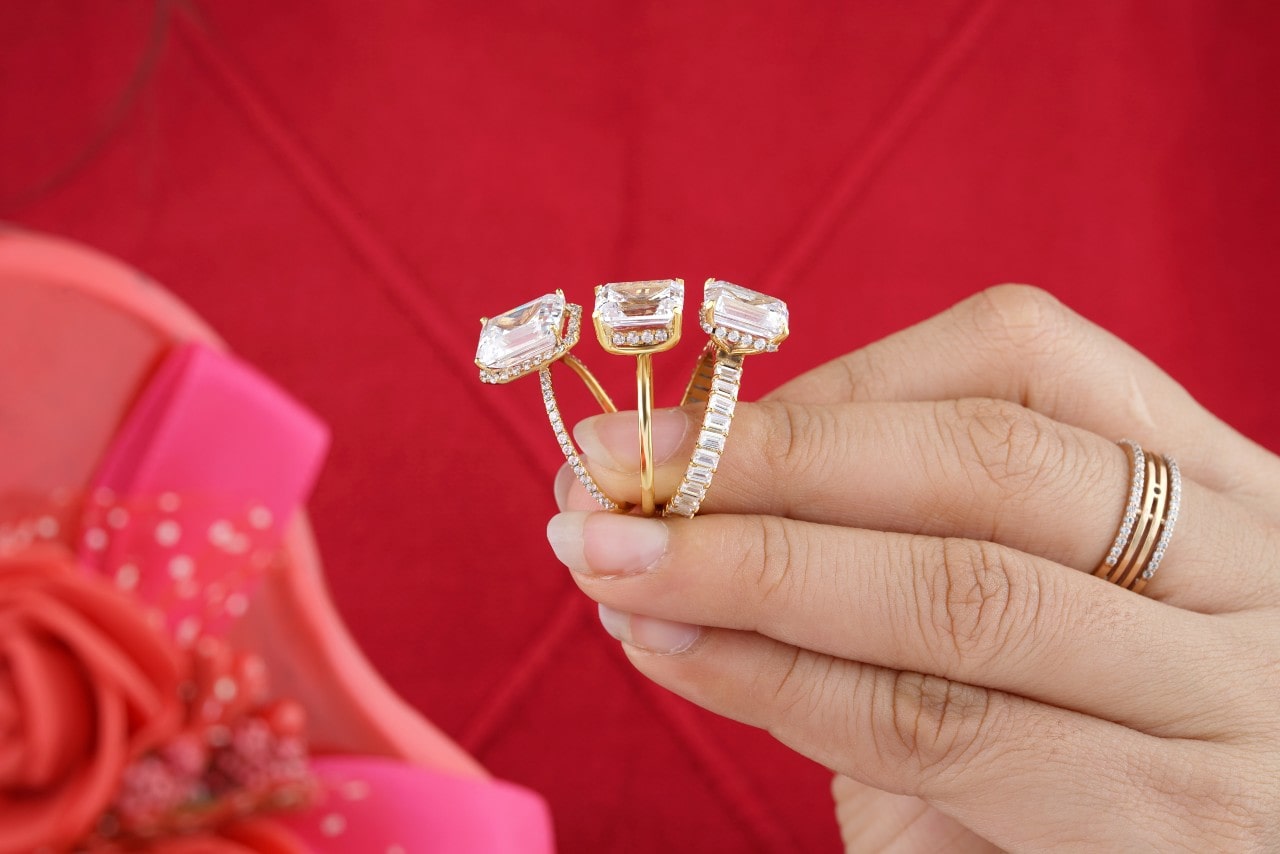 Try On Engagement Rings at Neugebauer's Fine Jewelry
As a third generation family-owned and operated jewelry store in the Black Hills area, Neugebauer's Fine Jewelry knows exactly what it means to serve our customers with a solid tradition of excellence. We strive to be your ideal jeweler by getting to know you so we can help find the right designer jewelry for your individual needs.
Our customer service does not end when you leave our showroom. Keep your bridal jewelry in pristine condition with our repair and cleaning services. We offer fast turnaround times so you can get your treasured jewelry back quickly. Visit our Rapid City, South Dakota location or contact us to schedule an appointment.