Winter Wedding Rings That Should Be on Your Radar
November 15th, 2021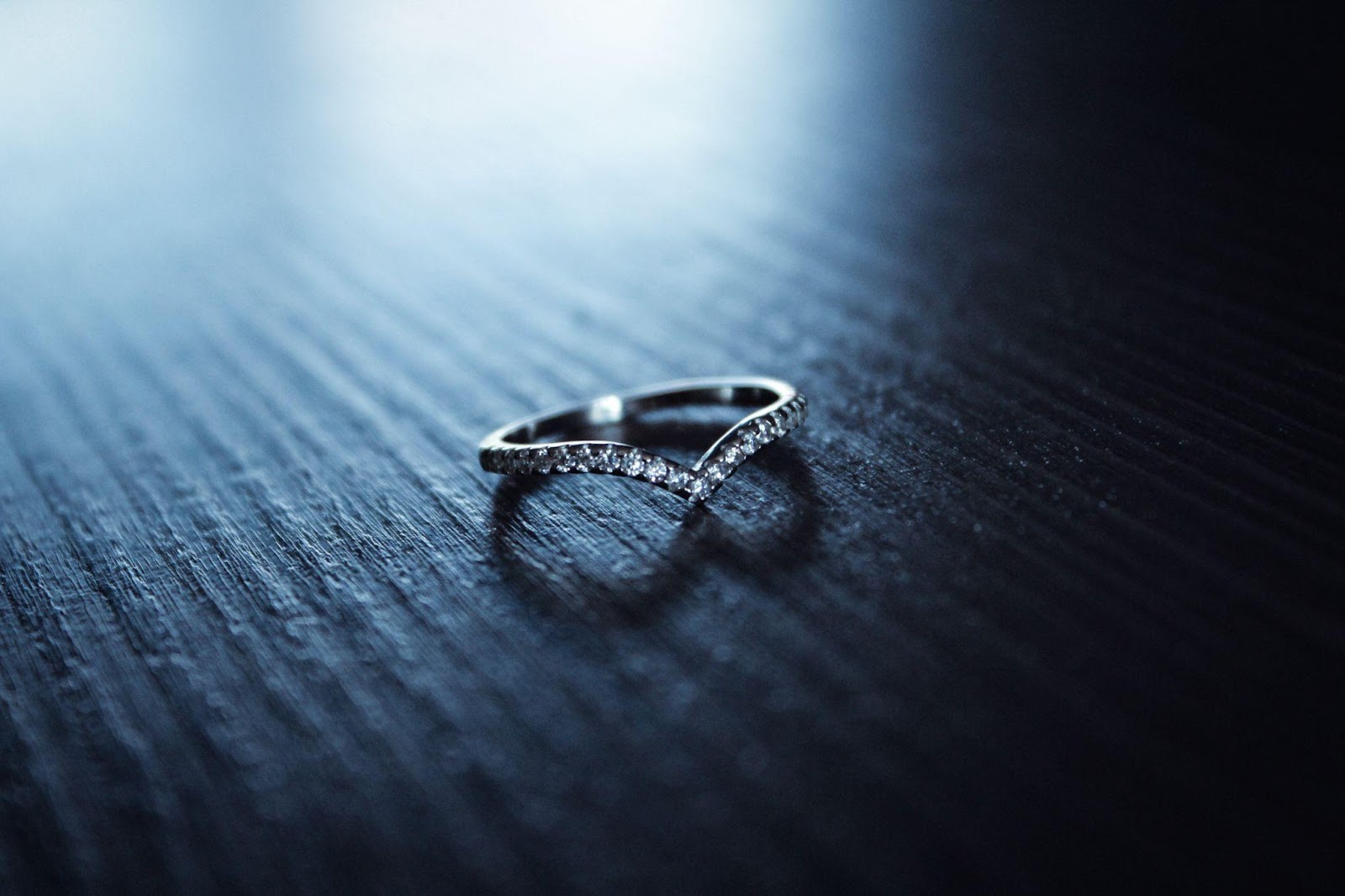 Winter is a time of wonder. Snowy landscapes and comforting fireplaces give the season an enchanting grace. Winter is one of the most romantic times of the year, and as such, it makes an excellent time for weddings and proposals alike.
With so many options, choosing the right ring to set off your winter wedding can be difficult. Worry not! We're here to help. Below is a curated list of some of winter's most stylish wedding band designs.

Eternity Wedding Bands
An eternity ring is encircled with gemstones, usually diamonds. This symbolizes the enduring nature of eternal love. The eternity band will shine on its own as a stand-alone piece or as a complement to your engagement ring.
Some couples purchase eternity bands later in life for a significant anniversary. Lately, they've seen a rise in popularity thanks to their versatility and timeless design.
The A. Jaffe Seasons of Love wedding band offers a modern twist while staying true to the classic eternity band model.
Check out this A. Jaffe Classic wedding band in luxurious 18k white gold featuring prong-set diamonds for those seeking a more traditional look.

Diamond Curved Bands
Diamond curved bands are perfect for those who prefer to stack their wedding band and engagement ring. The curve makes an excellent slot for the gemstone on your engagement ring to slide into. The elaborate pave-set diamonds add an air of refinement that is sure to go appreciated.
This A. Jaffe Metropolitan wedding band features 18k white gold and a continuous row of alluring diamonds. It's a great option if your engagement ring has a large stone that many other designs won't accommodate. This ring offers a seamless shine between the wedding band and engagement ring.
Sapphire Wedding Bands
Consider the dazzling sapphire wedding band design if you'd like to add some color to your ring. This adds flavor and variety that's sure to leave a remarkable impression. Sapphires evoke the casual pleasantries of the sea and the serenity of a blue sky. Wearing them is an experience of elegance.
This Allison Kaufman Wedding Band features interspersed prong-set sapphires and diamonds and a 14k white gold band. This is a glamorous ring exuding class and refinement.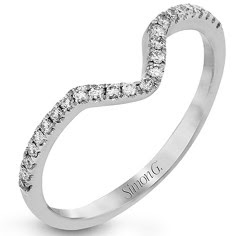 Diamond Chevron Bands
Chevron wedding rings are distinguished by their unique zig-zag V shape. The continuous Vs and inverted Vs in a band make for a more interesting shape than the traditional round band.
The crests and troughs on the chevron design allows for so much creativity in metals and stones used to embellish this unique band. The Simon G Passion Wedding Band is among one of the finest examples of the chevron design. It features an 18k white gold band encrusted with a row of translucent diamonds.
Shop Neugebauer's for All Your Wedding Jewelry Needs
Neugebauer's Fine Jewelry has been serving the Rapid City area for nearly a century. We honor a tradition of unrivaled customer service by always putting your needs and desires above all else. We guarantee satisfaction with our wide range of high-end brands and world-class designers, including A. Jaffe, Simon G, Bellari, and more. Visit our Main Street storeroom in Rapid City, SD, so that we can have you on your way to superior elegance.